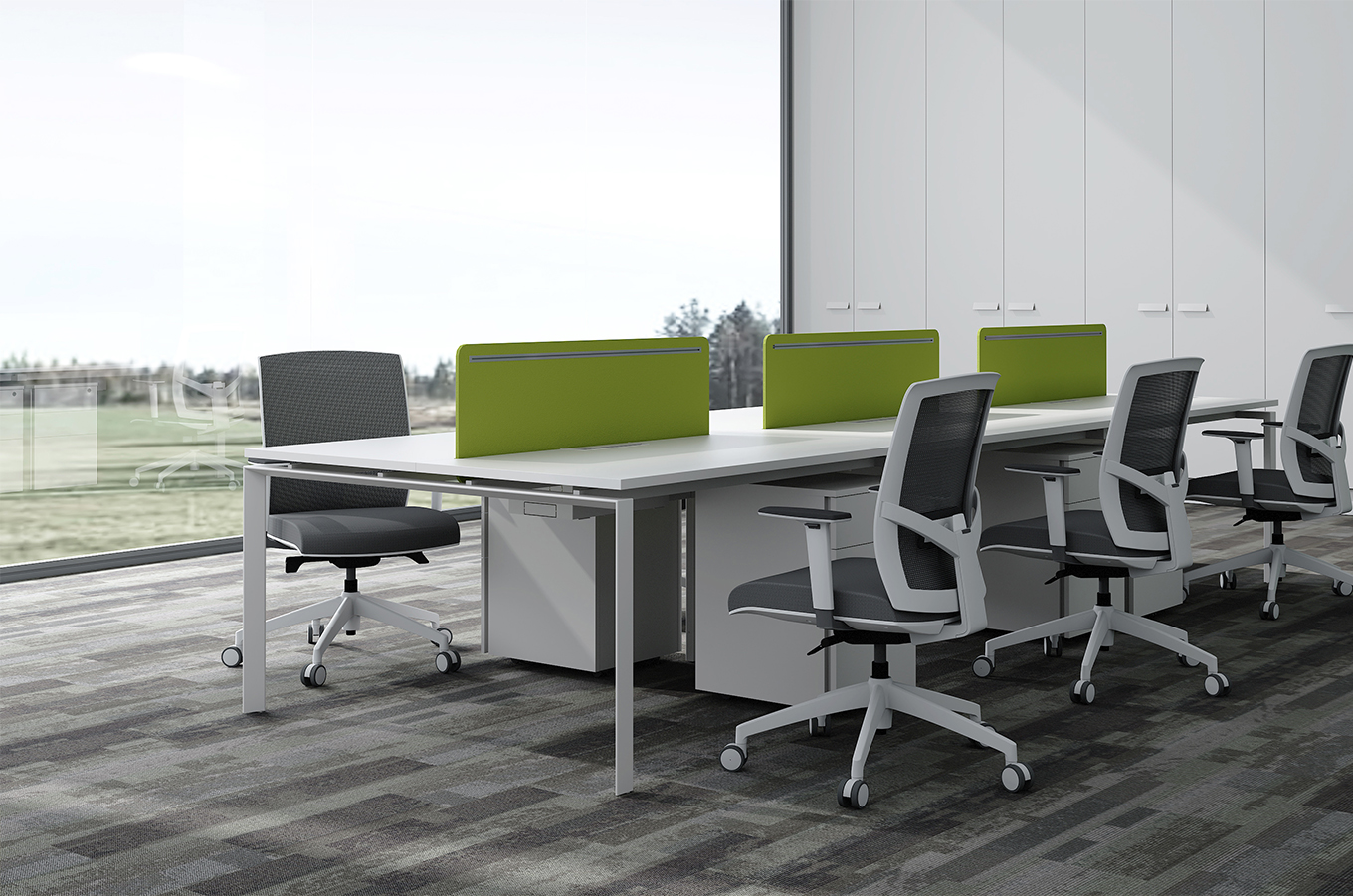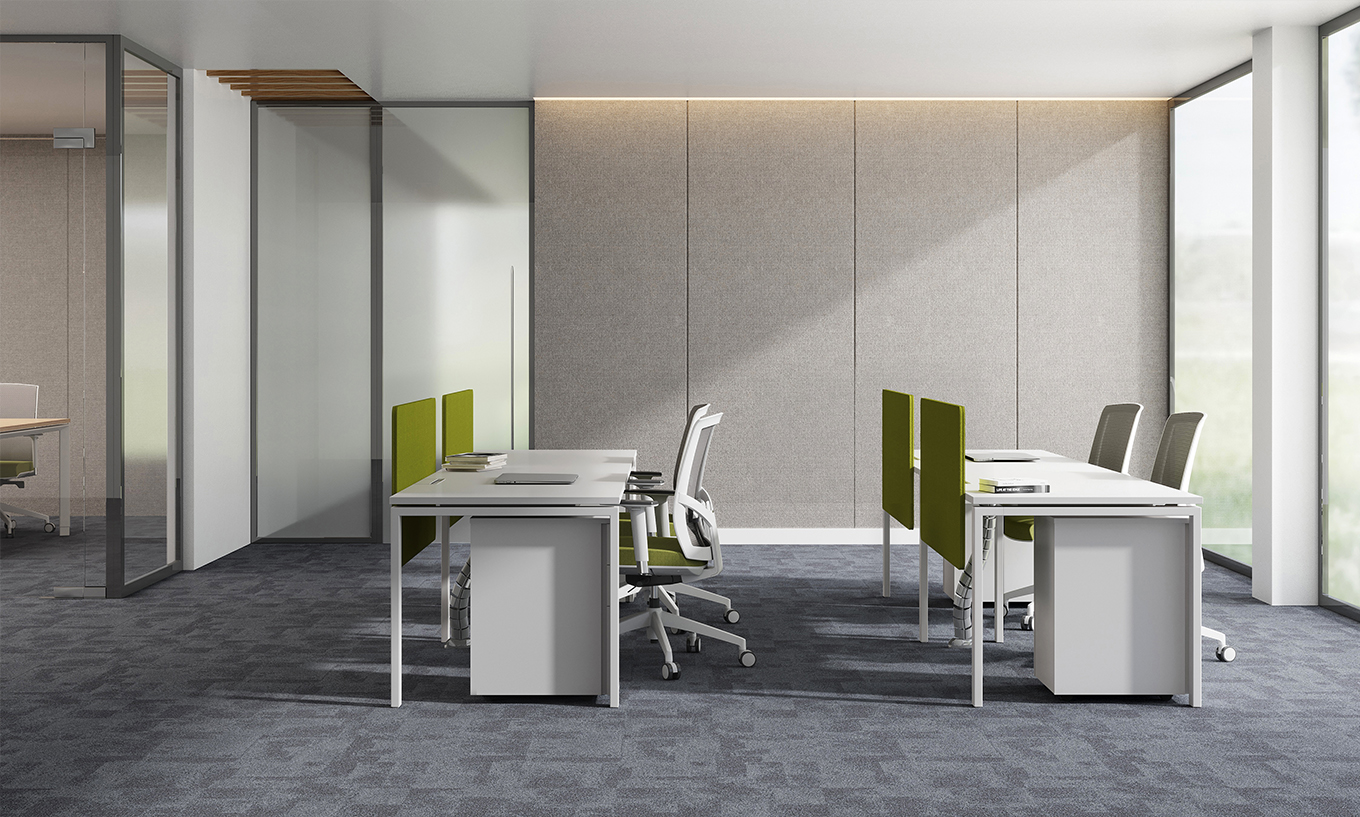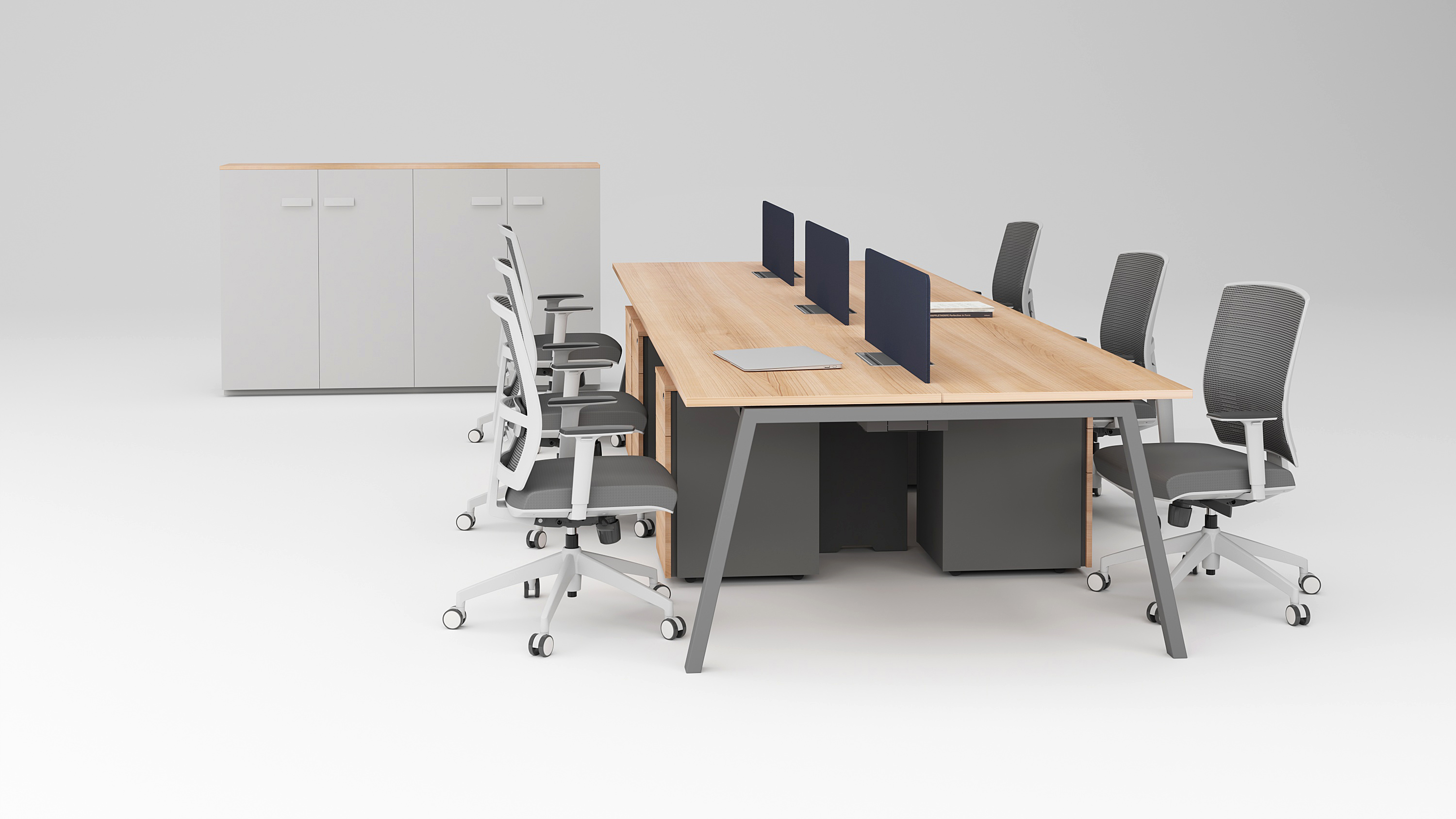 L-shaped




The L-shaped panel creates a larger workspace. While focusing on your personal work, you could also switch to collaborative display for interactive business activities.






Y-shaped




The Y-shaped desk is perfect for a modern, stylish office, and the screen provides individual space while maintaining a collaborative atmosphere.












LINEAR




Depending on the size of the space, you can choose for seats, single-row units and mobile storage cabinets, combined with different desktop screens to create the customized office space.