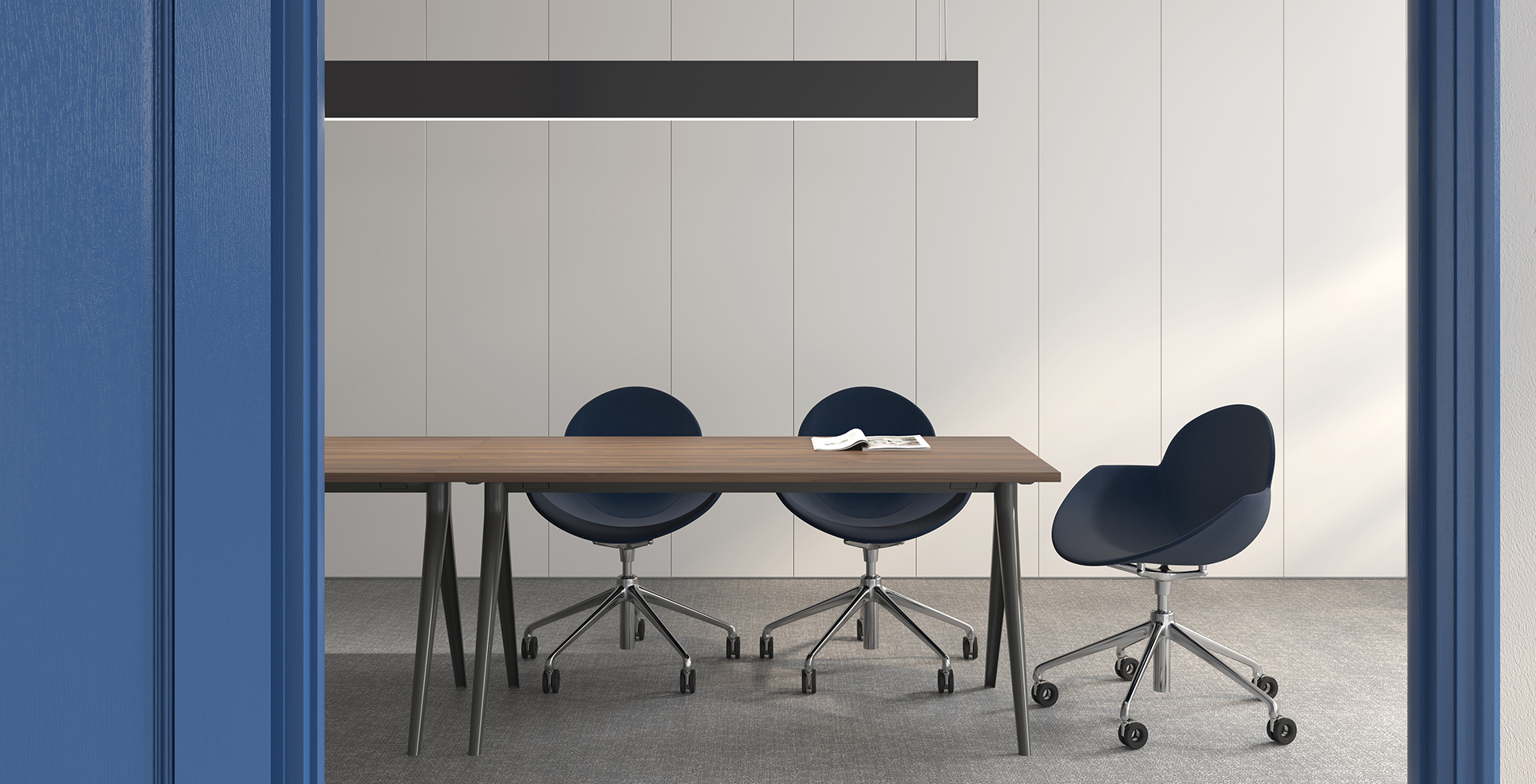 Design concept




•It splits into left and right, simple and modern , stylish and strong


•Layered built-in adjustable feet design to keep the overall appearance uniform and coordinated.

•The craftsmanship of stretching , laser modeling ,seamless welding ,fine polishing ensures the flawless appearance.

•Perfect control on distortion, deformation and size.



A single Split unit




The Split has a clean shape without any extra components and the materials are simple and flexible. Every detail is made to be perfect and could express the unique personality of the office . The Split table could be used for casual chatting, meeting rooms and training rooms . It is a table that fits a variety of roles.