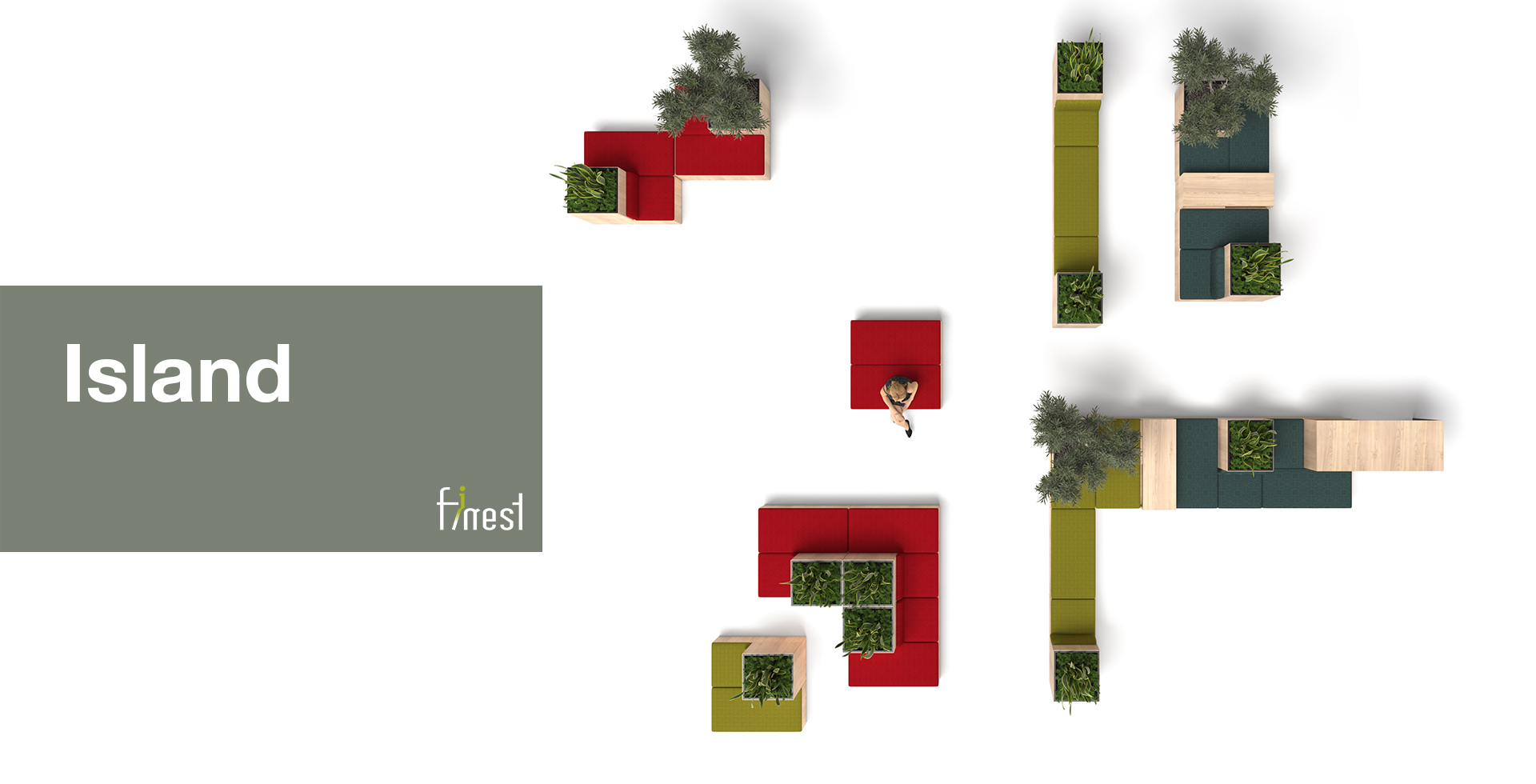 Open & Private




Islands is designed to make spaces functional and comfortable: cushions with high backrests for better support, planter modules, long table modules with storage and upholstered seating without backrests provide greater privacy in public settings . The existence of the planter module provides more spiritual pleasure in both open and narrow spaces.









Leisure & Negotiation




Combining different configurations to achieve the specific needs of different spaces. Islands is perfect for any contract use, customized spaces, lounges, work spaces and meeting spaces . It could provide comfort and relaxation for employees, or informal discussions for customers.






Design detail




All modules are treated with 45-degree chamfering at the splicing point, which is beautiful and refined with more stable structure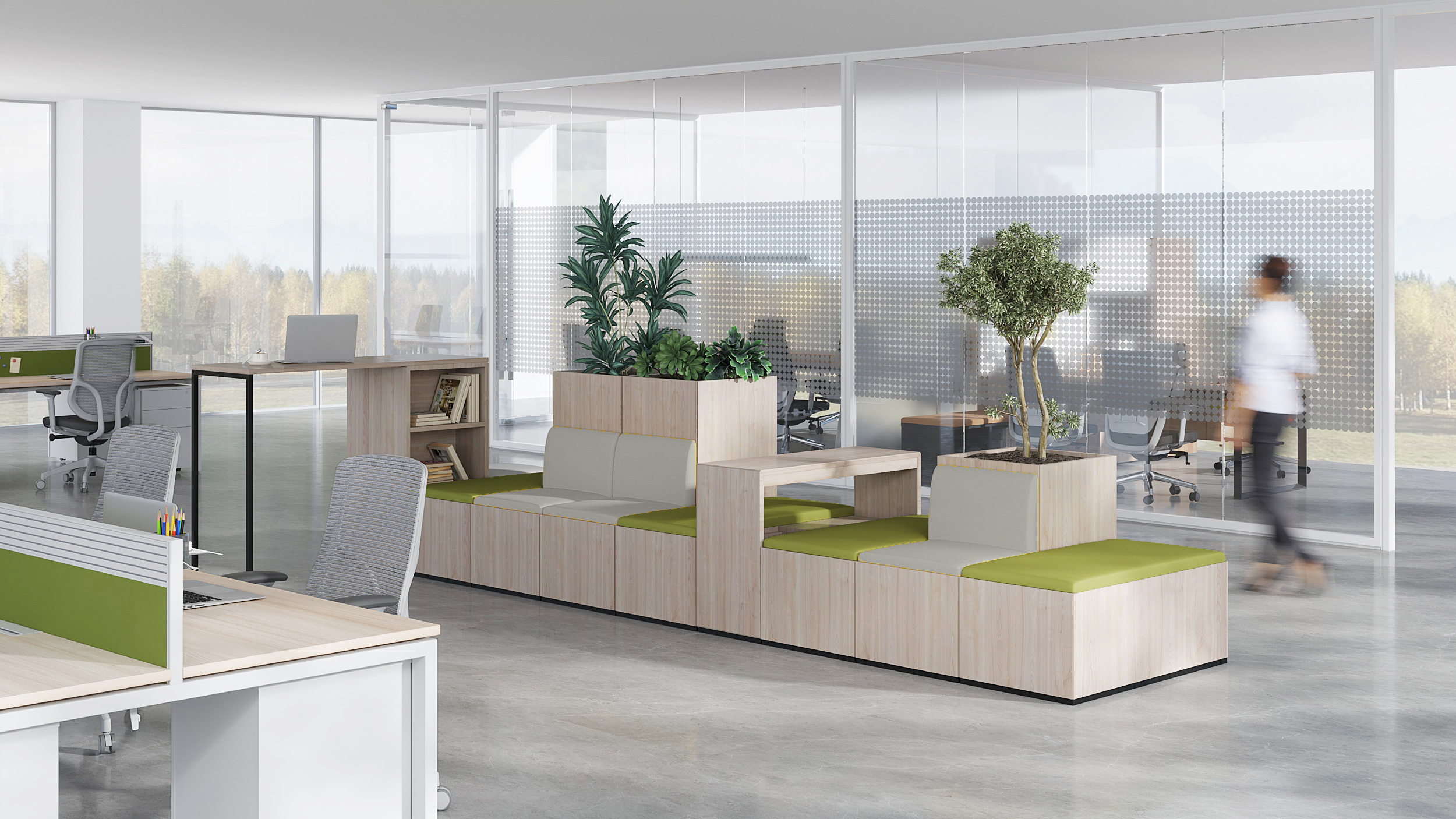 Supplementary seating for meeting rooms

The interspersed plants also add comfort to the meeting space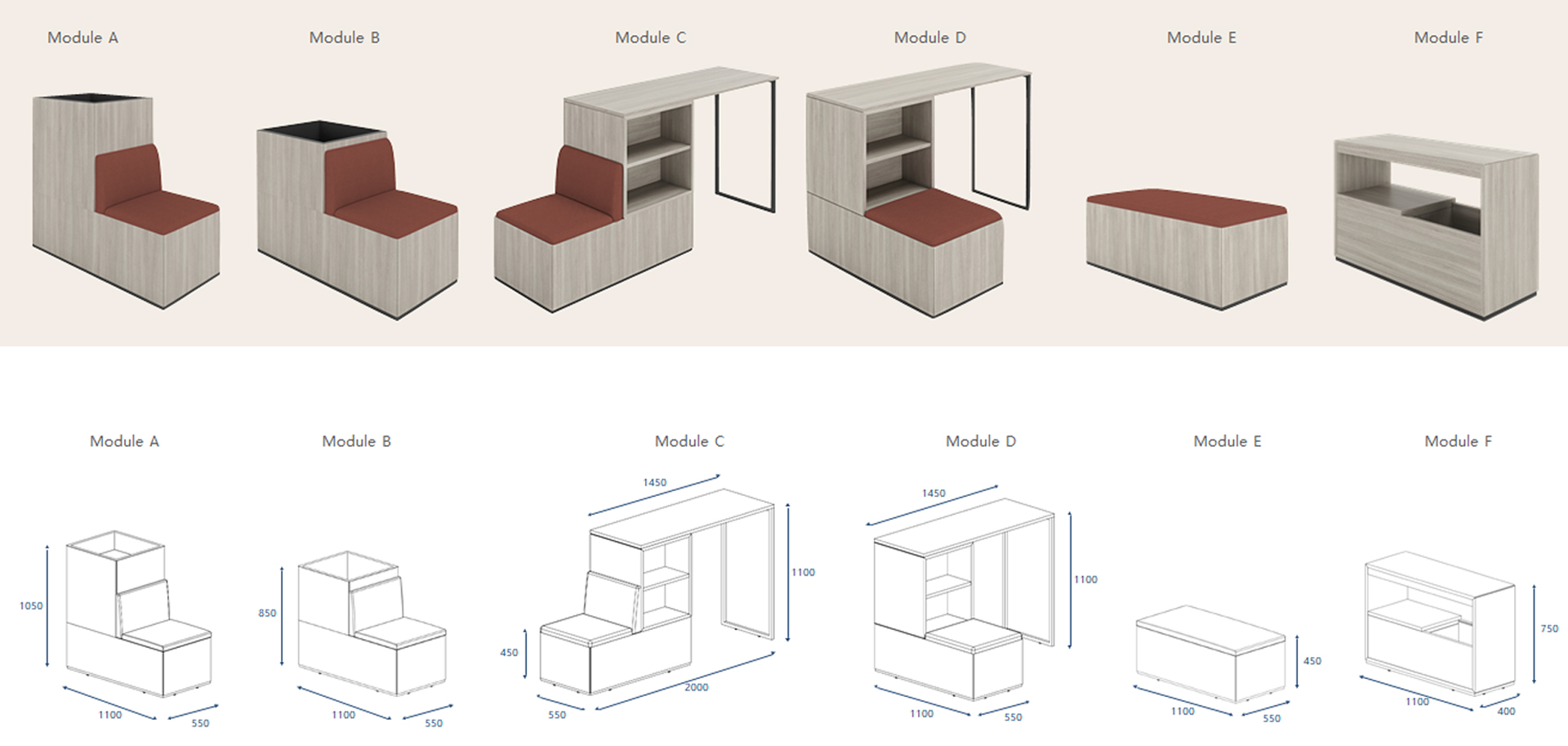 6 kinds of modules can be freely combined according to space requirements